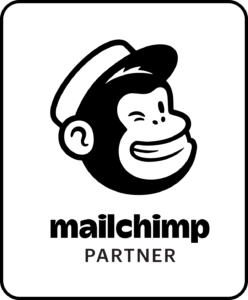 If you're looking for a MailChimp expert, you've come to the right place. I Send Your Email has been helping clients as a MailChimp consultant use this email software provider to send their email campaigns since 2008.
Sandi helped us set up our email marketing program at MailChimp. She provided an estimate for the work to be performed and completed the work quickly. This provided a savings in our staff time of not having to go thru a learning curve at MailChimp.
How can we help you?
These are just a few of the ways we've worked with clients who were/are already MailChimp customers or were thinking of making the switch:
Transfer your program to MailChimp from another platform.
Develop a mailing template for use on a recurring basis.
Get an RSS-to-email campaign up and running. This included designing the templates, synching with the RSS feed, activating the campaigns and monitoring their usage.
Comparing MailChimp to other email software platforms for a company in need of a new provider.
Modifying a template to implement social sharing options.
Adding mailing lists and developing email templates for a company new to MailChimp (and email marketing)
The above are just a few ways I've worked with clients to make the most of their MailChimp experience. Don't see something that fits your needs in that list? Here's more about how I Send Your Email helps its clients.
Please contact me for a tailored quote about I Send Your Email can help you.
I needed to move our email service from Constant Contact to MailChimp. Sandi helped me every step of the way while also showing me how to pick up where she would leave off. Sandi is detail oriented and was always available to answer questions. I would not hesitate to hire Sandi again if the need ever arises.